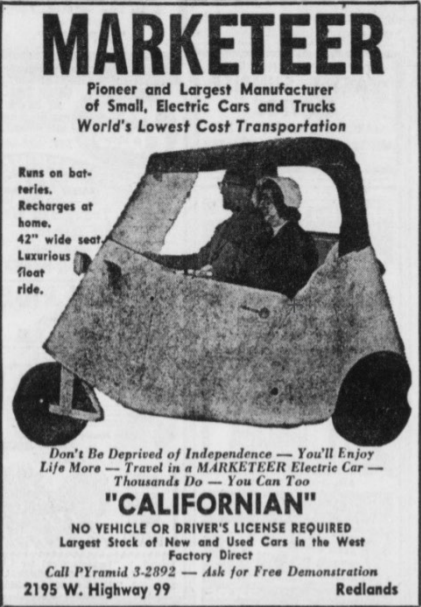 Our
Background

and History
PES was founded in 2021 by Mike Kunert, who has over 55 years' experience installing EV charging stations In the 1950s there was an EV manufacturing company based in Redlands CA called Marketeer. In their advertising they billed themselves as the "World's largest manufacturer of electric automobiles".
They manufactured EV single person automobiles and a variety of utility vehicles for commercial use. During the 60s Kunert Electric installed dozens of charging systems for their customers. In the mid 1970's the US Post Office decided to build about 300 electric Jeeps for experiment
The San Bernardino California district was chosen to get 100 of the electric Jeeps as the initial experiment. As part of the bidding process the bidder had to show he had experience with chargers with electric vehicle systems Because of their experience with the Marketeer installations, Kunert Electric was chosen to help design and install vehicle charging facilities at 5 Post Offices in the San Bernardino district. They included the Downtown San Bernardino main Post office, and other facilities in Riverside, Redlands, Yucaipa, and Hemet. The charging systems worked as designed, but the battery technology at the time made the experiment unsuccessful. (Interesting side note, when we were installing these systems, Elon Musk was 5 years old.) Kunert Electric and PES continue to install EV charging stations, and with their years of experience installing underground power distribution, traffic signals, streetlight, and airport runway lighting, makes them uniquely qualified to design and install your vehicle charging station.
Don't Hesitate To Contact Us If You Have Any Question